SMOKE EATER
Logline
In 1981, a young girl spends a day at the fire station with her mother, the only female firefighter on the force, and witnesses what a typical day of work looks like, for better and for worse.
Synopsis
Barbara Gardner, the lone female firefighter at her station, brings her young daughter, Robin, to work after the babysitter cancels at the last minute. Throughout the day Robin observes the subtle workplace sexism her mother routinely faces. In the dead of night, Robin peers into the dorms and witnesses a male firefighter sexually harassing her mother. The next morning, Robin joins her mother and the other firefighters to a house fire. As Robin watches her mother charge into a burning building, she comes to finally appreciate how strong her mother is.
Trailer
Screener
Creative Team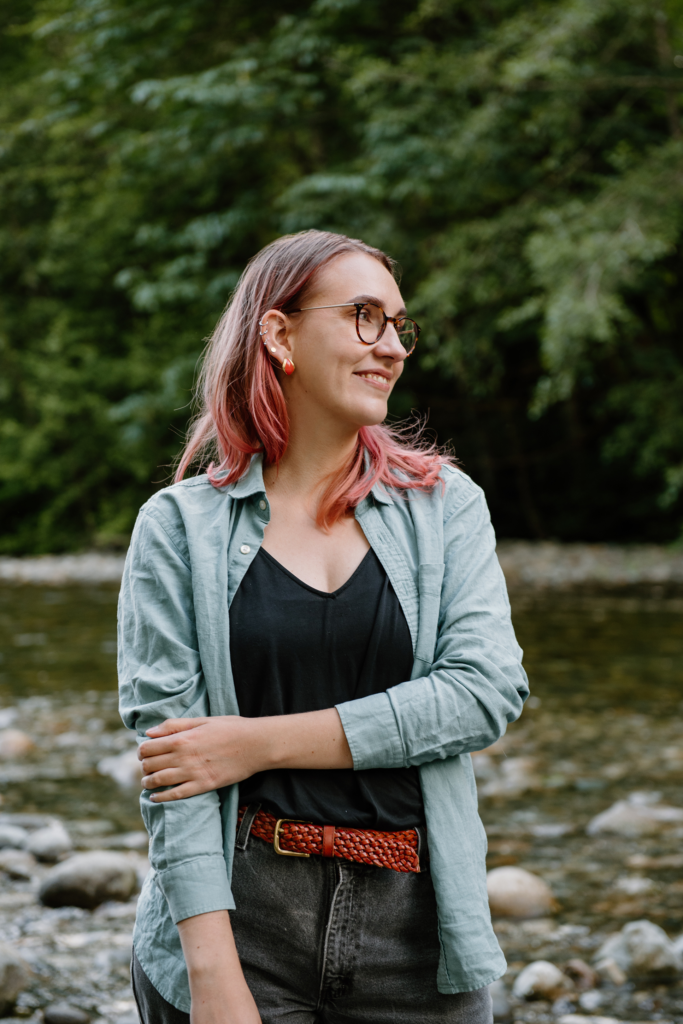 GLORIA MERCER is a filmmaker from Vancouver, which is located on the unceded territory of the Musqueam, Squamish, and Tsleil-Waututh Nations. Her award-winning short films have screened at international festivals worldwide. She is an alumni of the Simon Fraser University Film Program, and recently completed the Women in the Director's Chair Career Advancement Module program.
Her short film Hekademia was awarded support from the National Film Board of Canada and the Canada Council for the Arts. It has screened at festivals worldwide, recently winning Best Sci-Fi at the Oscar-Qualifying Hollyshorts Film Festival and garnering two Leo Award nominations. It will have its broadcast premiere on CBC Gem through the Canadian Reflections program in December of 2021.
At Women in the Director's Chair, Gloria developed the feature feminist thriller, A Safe Distance, written by her partner Aidan West. The two filmed the short film version of A Safe Distance in August, 2020, and it is now touring the festival circuit.
Gloria and Aidan recently wrapped production on their newest short film Smoke Eater, which was one of only three projects selected for funding for the Harold Greenberg Fund "Shorts to Features" 2021 program.
Gloria seeks to expand upon representations of women by creating stories that interrogate gender and foreground complicated female characters. Her work examines themes of loneliness, self-discovery, and relationships between women. She is passionate about featuring more women in front of and behind the camera, and fostering new talent in the BC film industry.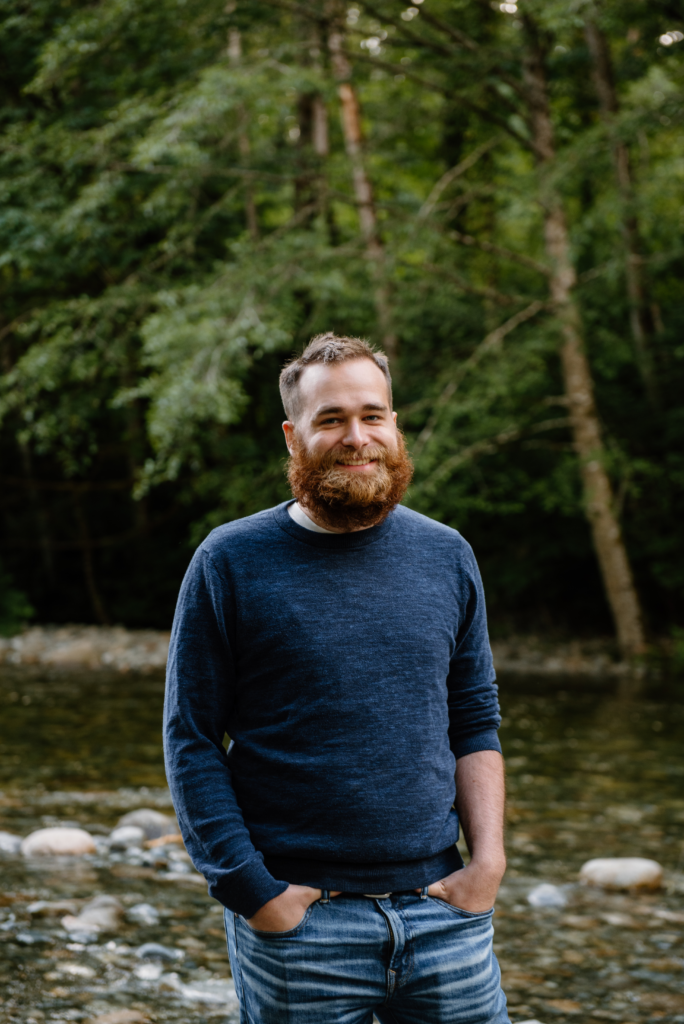 AIDAN WEST is a writer and filmmaker, born and raised in British Columbia. He is an alumnus of the SFU undergraduate film program and a recent graduate of the MFA screenwriting program at UCLA's School of Theatre, Film, and TV. He wrote and produced Smoke Eater, a short film funded through the Harold Greenberg "Shorts to Features" fund, which was completed in 2022. He was awarded the 2019 Alfred P. Sloan Foundation screenwriting fellowship for She Sells Seashells, his script about the life of Mary Anning.
His screenplays have placed in the top 10% of the Nicholls fellowship and the second round of Austin Film Festival. He was a quarterfinalist in the Final Draft Big Break, Blue Cat, and Fresh Voices screenplay competitions, and a finalist at the UCLA screenwriting showcase. He wrote and produced the short film A Safe Distance which premiered at the Vancouver International Film Festival in 2021. The feature film version of A Safe Distance has received production funding from the Canada Council for the Arts and is aiming to begin filming in 2023. Aidan West is a co-founder of See Horse Films alongside his partner and frequent creative collaborator, Gloria Mercer.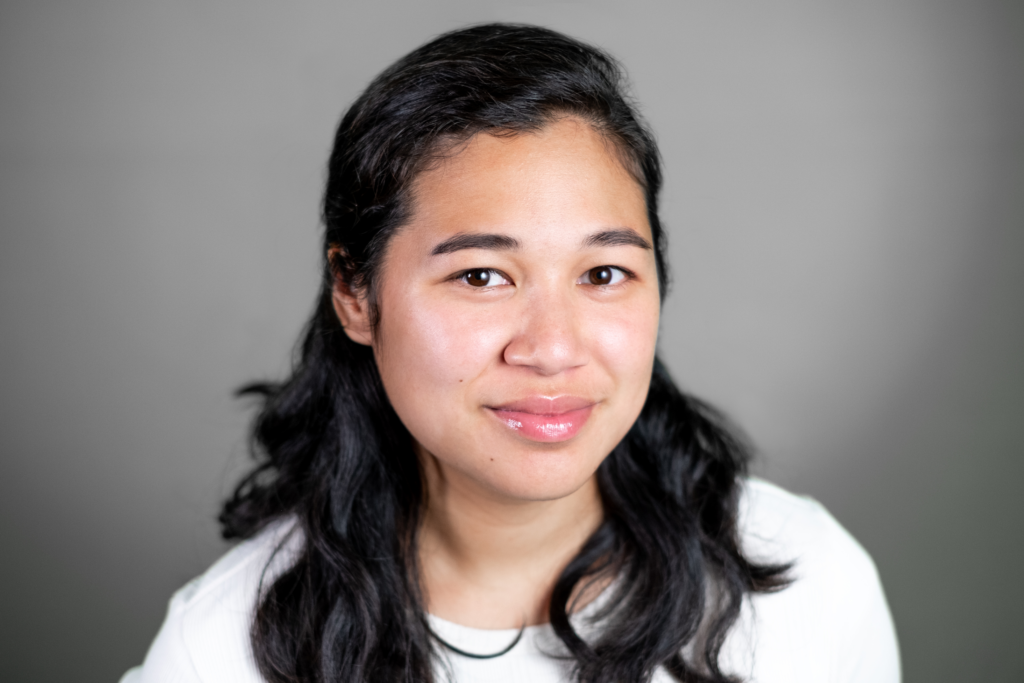 THEA LOO is a producer and director from Vancouver BC with a BFA in Film Production from Simon Fraser University. In 2020 she produced her first short film "No More Parties", directed by Natalie Murao, created with funding support from the NFB. The short was selected to be part of Canada's Not Short on Talent program at Clermont-Ferrand 2021 and played at Sundance Film Festival 2022.
In 2021 she produced the 25 minute documentary short "To Make Ends Meat 心頭肉", funded by the Richard K Wong Film Fund and directed by Kimberly Ho. The short premiered in November 2021 at the Vancouver Asian Film Festival and won the Audience Choice Best Short Film award. Thea most recently produced "Smoke Eater" a short film directed by Gloria Mercer, funded by the Harold Greenberg Shorts to Features program which is set to release in 2022.
Her latest directorial work is "Nanay", a 5 minute documentary about Filipino mental health and labour migration which is currently under development with the Knowledge Network to become a 1 hour TV spot. She is also developing a TV series project called "Soule" with funding from the CMF. "Soule" is a dramedy series about Filipino-Canadian sneakerheads and hypebeasts.
Thea is building her producing career through participating in the Reelworld Producers Program, a mentorship focused on developing BIPOC producing talent in Canada. She is also currently under the mentorship of Kathleen Hepburn and Tyler Hagen of Experimental Forest Films while working as a producer's assistant for John Bolton of Opus 59 Films.
Cast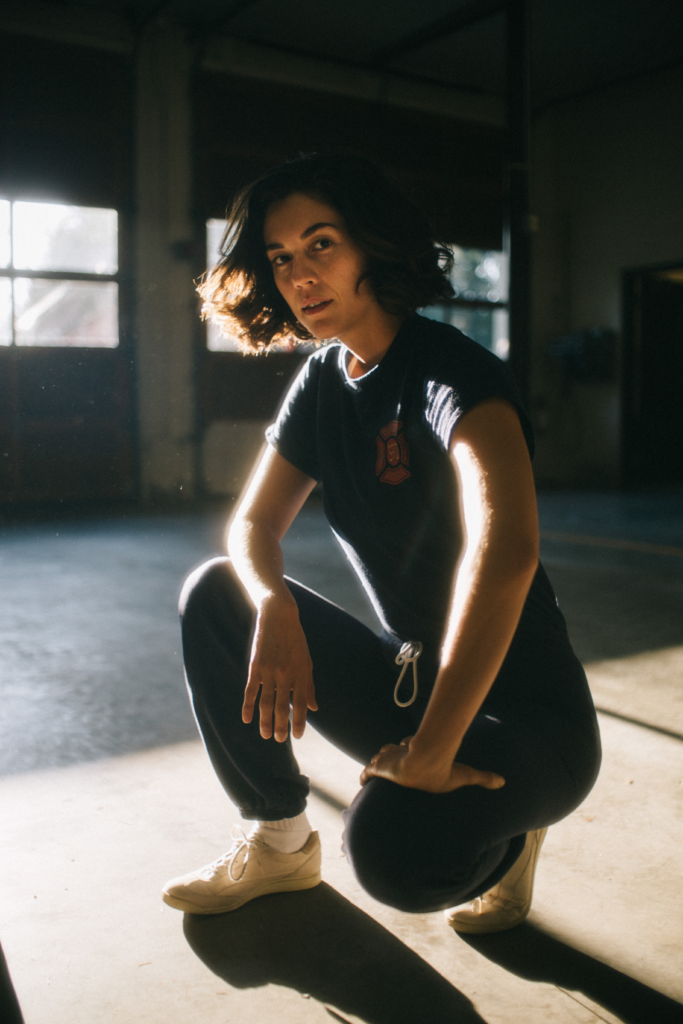 KAYLAH ZANDER is a Chilean-Canadian actor born and raised in East Vancouver. She completed a BA in Anthropology at the University of British Columbia before beginning to audition for film and television in 2017. Kaylah has since trained at The Neighborhood Playhouse and The Fitzmaurice Institute in NYC and with mentor Lori Triolo and coach Andrew McIlroy in Vancouver. Kaylah is known for her portrayal of Melissa O'Neil in the Netflix film Rescued By Ruby opposite Grant Gustin as well as her recurring roles on iZombie and Chilling Adventures of Sabrina. Favourite collaborations include the short film Colours by actor/director Brooklyn Prince and her independent work with directors Kasey Lum, Gloria Mercer and creative agency Boldly. ⁠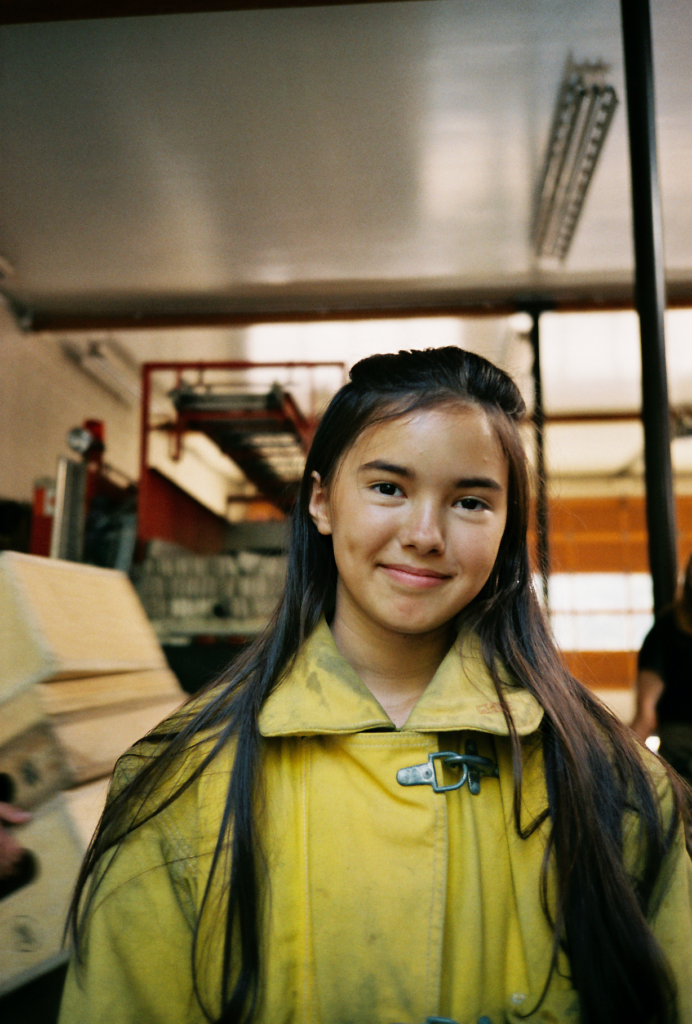 MARIA FRAZER is a bi-coastal and bi-country based actor. Most recently she has played lead roles in Alienation and Smoke Eater. She is thrilled to be part of the worlds created by Shannon Tindle and Peter Ramsey in Netflix's upcoming Lost Ollie. A force of nature in whatever endeavour she attempts; Maria is a gifted student academically, a budding marine biologist, painter, and skier. Maria is of North American Native (Dominican), Chinese, and Western European descent. Maria is a studious actor taking formal classes with Beatrice King, and coaching with Dan Payne.⁠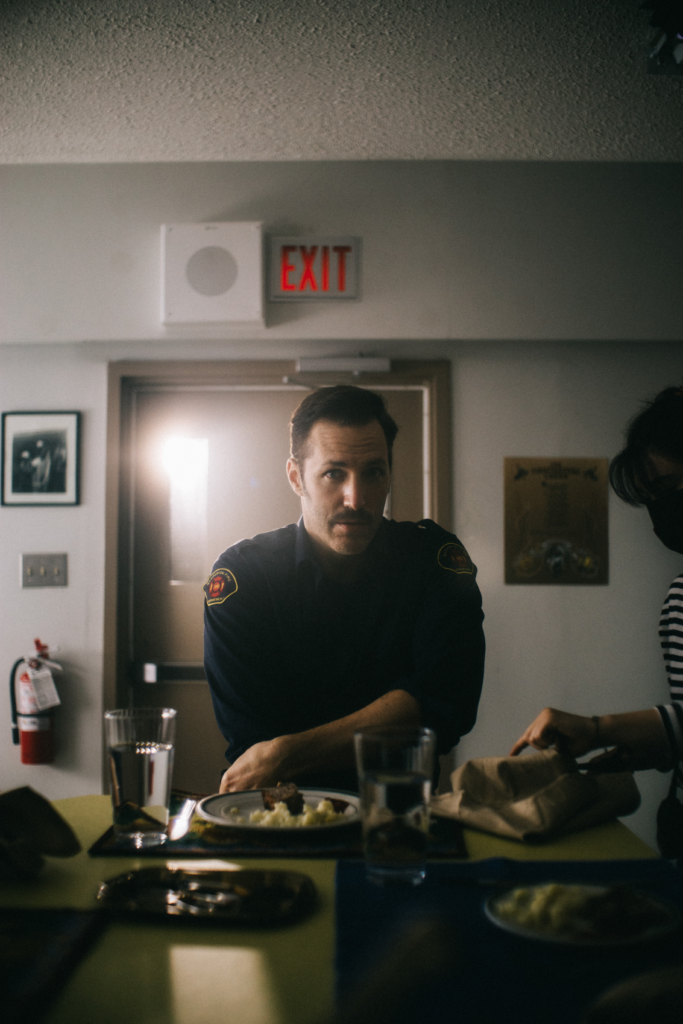 JESSE ARTHUR CARROLL is an Actor/Voice-Actor who grew up on Vancouver Island British Columbia Canada, and is the voice of History Channel's "Backroad Truckers". As an actor Jesse has appeared in the Netflix Series "Travelers", The upcoming Netflix series "The Imperfects", a recurring role on Hallmark's "The Hailey Dean Mysteries", and voices Magnus Kasparian in the video game "Chessaria: The Tactical Adventure". Jesse is also a proud graduate of the 2 year Meisner Training Acting Program at the prestigious Terry Knickerbocker Studio in New York City, where he now resides.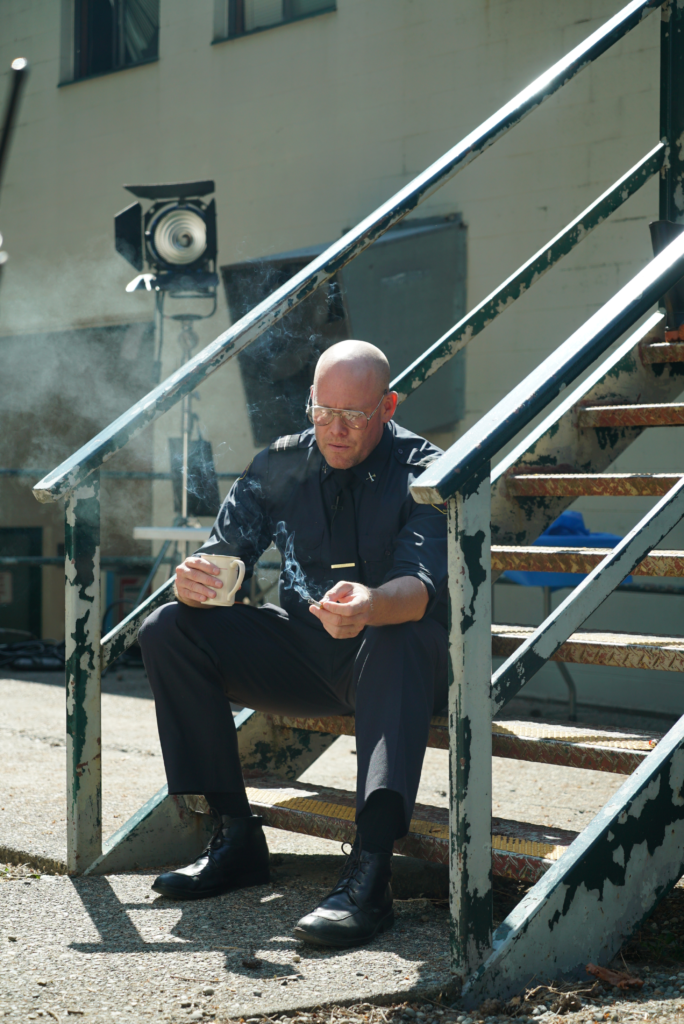 SHAW MADSON, currently located in Vancouver, Canada, has had multiple stunt-actor roles on CW's Superman & Lois and HBO Max's Peacemaker. Recent works are Batwoman, Riverdale, A-Team, Tron Legacy, Stargate Atlantis, and Battlestar Galactica as well as the hit video game, Need for Speed: Carbon. Additional credits include Riverdale, The 100, DC Legends of Tomorrow as well as several recurring roles on Supermatural, The Killing and Smallville. Exciting upcoming projects in production are Bulletproof with Vinnie Jones and Reginald The Vampire (Amazon/Hulu).⁠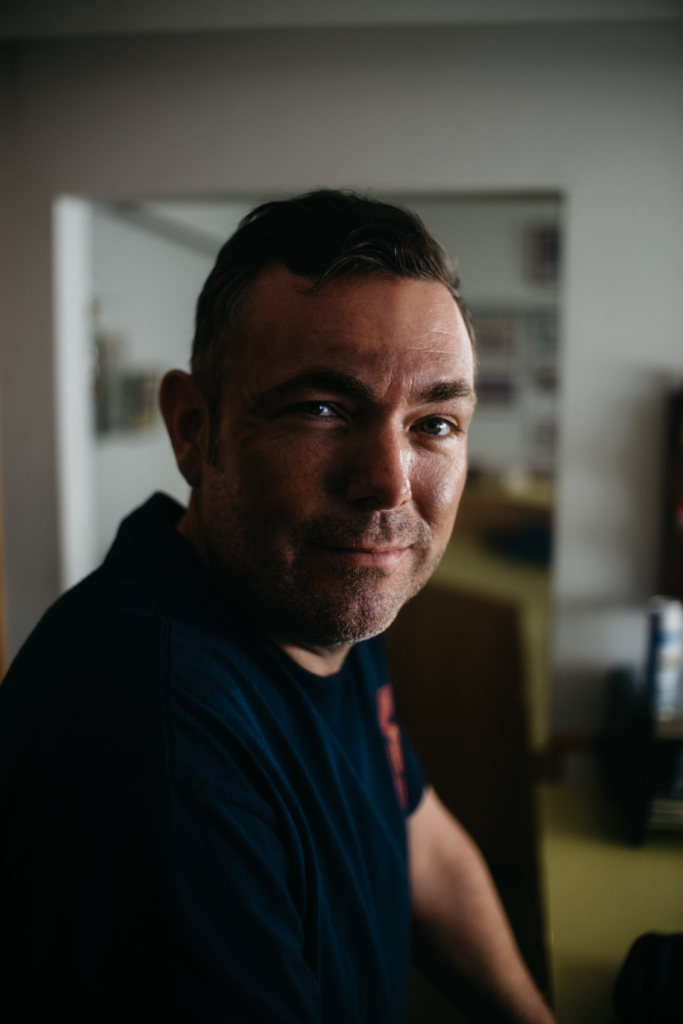 DUNCAN SPENCER is a Vancouver-based actor, who recently returned to British Columbia with a renewed passion for film and television. He has appeared in feature films such as Til Ex Do Us Part and Like a Tree in Which There Are Three Black Birds, and he had a recurring role in the acclaimed television series Fringe.⁠
Stills Gallery